Brake Fluid Exchange
Service Details
Brake Fluid Exchange
A technician will insert a test strip into the brake fluid to determine how well the fluid is protecting the brake system. Contaminated fluid can increase the chance of damaging internal brake components such as calipers, wheel cylinders, and the master cylinder. It can also cause the brake lines to fail prematurely.
Our brake fluid exchange service removes all the old fluid and replaces it with new high temperature brake fluid.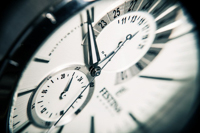 Estimated Service Time
A fluid flush can take up to 2 hours.
*Time may vary due to the severity of the repair or maintenance. Check with your local Sullivan Tire and Auto Service for a true estimate.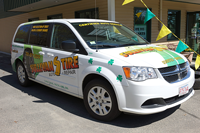 Don't want to wait?
Our FREE courtesy shuttle can drop off and pick you up at home, work, or your local shopping area at your convenience. Schedule your appointment with us today!
Learn more
Learn more about Fluid exchanges