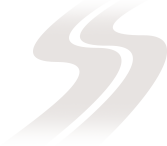 The Sullivan Tire Difference
Employee Owned
Sullivan Tire and Auto Service and the Commercial Division is an employee-owned and operated business and have been servicing customers in New England since 1955.
Mechanical and Truck Trailer Service
4 drive-thru mechanical truck repair facilities, 2 mobile trailer repair locations, and mobile truck alignment services.
Certified Technicians and Account Managers
Our Tire Industry professional experts will make recommendations that will give you the greatest return on investment.
Expert Analysis
Sullivan Tire Commercial Division provides fleet surveys, scrap tire analysis, and performance tracking. Expert analysis of tire conditions, failures, and trends assuring corrective action to maximize tread and casing life to save you money.
17 Commercial Truck Centers
Throughout New England, Sullivan Tire Commercial Division has 15 Commercial Truck Centers. Fast and efficient drive-thru truck maintenance to help you avoid costly downtime.
24-Hour Road Service
65 OTR trucks ready to roll when you need them! Fast 24-hour road service.
Truck Center Locations
Warwick, RI
1199 Jefferson Boulevard
Warwick, RI 02886
Calculating Distance

Hours Today

7:00 AM - 5:00 PM
Revere, MA
271 F. Lee Burbank Highway
Revere, MA 02151
Calculating Distance

Hours Today

7:00 AM - 5:00 PM
Plymouth, MA
5 Apollo 11 Road
Plymouth, MA 02360
Calculating Distance

Hours Today

7:00 AM - 5:00 PM
Bow, NH
538 West River Road
Bow, NH 03304
Calculating Distance

Hours Today

7:00 AM - 5:00 PM
Rockland, MA
1 VFW Drive
Rockland, MA 02370
Calculating Distance

Hours Today

7:00 AM - 5:00 PM
North Reading, MA
81 Concord Street
North Reading, MA 01864
Calculating Distance

Hours Today

7:00 AM - 5:00 PM
Lee, NH
82 Concord Road
Lee, NH 03824
Calculating Distance

Hours Today

7:00 AM - 5:00 PM
North Attleboro, MA
80 John L. Dietsch Boulevard
North Attleboro, MA 02760
Calculating Distance

Hours Today

7:00 AM - 5:00 PM
North Haven, CT
130 Universal Drive
North Haven, CT 06473
Calculating Distance

Hours Today

7:00 AM - 5:00 PM
South Windsor, CT
681 John Fitch Blvd. Rt 5
S. Windsor, CT 06074
Calculating Distance

Hours Today

8:00 AM - 5:00 PM
Portland, ME
710 Warren Avenue
Portland, ME 04103
Calculating Distance

Hours Today

7:00 AM - 5:00 PM
Chicopee, MA
60 Haynes Circle
Chicopee, MA 01020
Calculating Distance

Hours Today

7:00 AM - 5:00 PM
Ellington, CT
40 West Road
Ellington, CT 06029
Calculating Distance

Hours Today

7:00 AM - 5:00 PM
North Attleboro Distribution
80 John L. Dietsch Boulevard
North Attleboro, MA 02760
Calculating Distance

Hours Today

7:00 AM - 5:00 PM
Sanford, ME
1307 Main Street
Sanford, ME 04073
Calculating Distance
Shawmut, ME
276 Skowhegan Rd, Rt 201
Shawmut, ME 04975
Calculating Distance

Hours Today

7:00 AM - 5:00 PM
Shrewsbury, MA
249-253 Hartford Turnpike
Shrewsbury, MA 01545
Calculating Distance

Hours Today

7:00 AM - 5:00 PM
West Bridgewater, MA
34 Turnpike Street
W Bridgewater, MA 02379
Calculating Distance

Hours Today

7:00 AM - 5:00 PM