Certified Tire Installation Package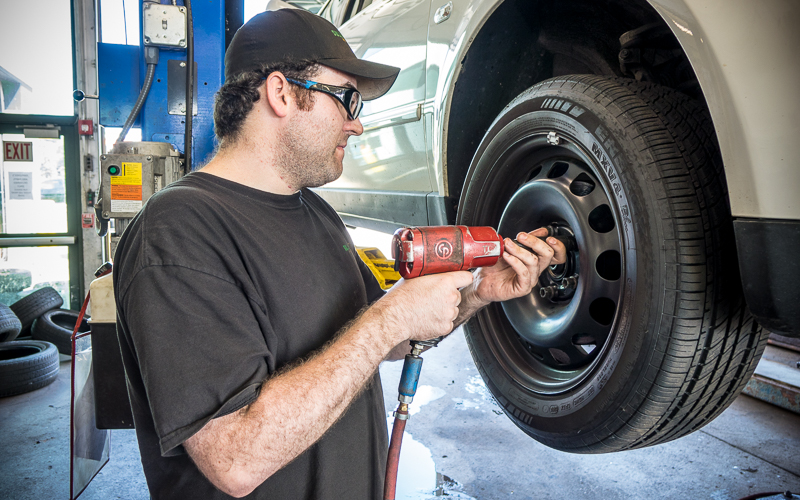 Included Parts and Services
Tire Dismounting/Mounting*
State of the Art- Road Force Balancing for a Smooth Ride
Tire Valve Service†
Scrap Tire Recycling and Disposal
Tire Pressure Monitoring Sensor (TPMS) Reprogramming if Equipped
The Sullivan Tire Difference
Remove rust, debris, and corrosion from wheels and hubs to allow for proper seal
Inspect all mating surface components including studs and lugs
Wheels hand torqued to factory specifications for your vehicle
Tire Industry Association and Automotive Service Excellence Certified Technicians in every store
Automatic Department of Transportation Tire Registration. You will be notified in case of a recall
Additional Benefits
FREE Lifetime Tire Rotations (recommended every 6 mo/6,000 miles)
FREE Alignment Inspection w/Report (recommended every 6 mo/6,000 miles)
FREE Visual Vehicle Inspection
30 Day Ride Guarantee
FREE Local Courtesy Shuttle Service
FREE Shipping of your tires to the Sullivan Tire location of your choice‡
Manufacturer Warranty Processing
Recommended Services for Total Peace of Mind (Additional Charges Apply)
*Run flat tires and other specialty tires or wheels may have additional mounting charges.
† Valve servicing includes an inspection of the TPMS sensor (if equipped). If the sensor is unable to be serviced and requires replacement additional charges would apply.
‡For tires in stock at a Sullivan Tire location or warehouse only.
Does not include state mandated taxes or fees.
Tire Center
Need New Tires
Find the perfect tires for your vehicle with our online search tools. We're also offering great deals on a variety of brands. Check them out here!