Factory Scheduled Maintenance
Service Details
Typical Factory Scheduled Maintenance Services Performed
A factory scheduled maintenance service may include:
Air, fuel, and cabin air filter change
Visual Vehicle Inspection of all components
Changing vehicle fluids like transmission, coolant, power steering, and oil
Battery and electrical system check
Four wheel alignment
Tire rotation
Comprehensive Vehicle Inspection Service
For just $49.95, one of our ASE Certified Technicians will preform a Comprehensive Vehicle Inspection (CVI) by inspecting the entire vehicle and will provide a written report. It's like a physical for your car!
The report provides you with a simple Red, Yellow, and Green check for every component of the vehicle.

Green means everything is working properly.
Yellow means there are things that don't require immediate attention but will need to be addressed in the future.
Red means we recommend getting maintenance or repairs done as soon as possible.

This Red, Yellow, and Green system was developed by the non-profit organization, Motorist Assurance Program (MAP).
If desired, Sullivan Tire and Auto Service will provide a written estimate on any recommended services after going over the report with you.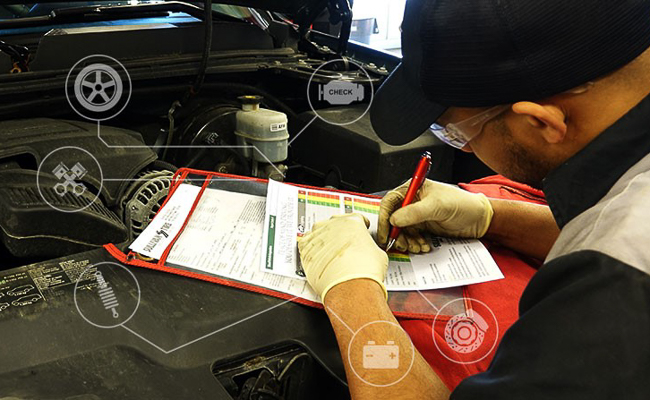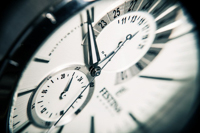 Estimated Service Time
Greatly varies.
*Time may vary due to severity of the repair or maintenance, and manufacturer specs. Check with your local Sullivan Tire and Auto Service for a true estimate.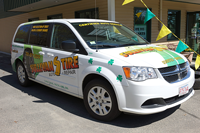 Don't want to wait?
Our FREE shuttle can drop you off and pick you up at home, work, or your local shopping area at your convenience. Schedule an appointment with us today!
Learn more
Learn more about factory scheduled maintenance